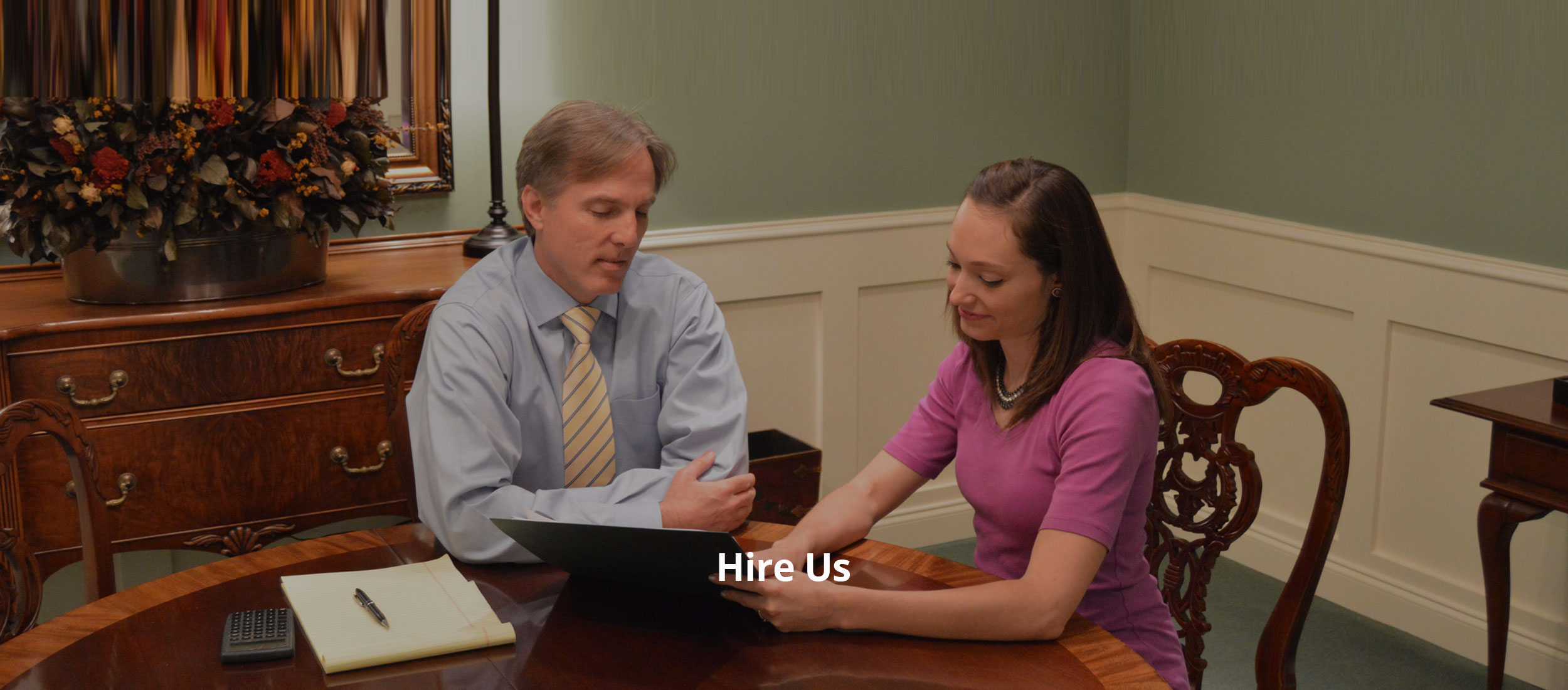 We understand that choosing to work with a financial advisor is sometimes a difficult decision to make. Our goal is to make the process as simple as possible. If you are ready to take the next step toward financial independence, we have a pathway for you to follow.
Step 1:
LET'S TALK
First for you should be to contact us for an initial consultation. Please feel free to call us, email us, or come see us in person. This gives us a chance to learn more about you and your financial situation. This meeting is also a great time for you to get to know us. We can talk you through our approach, our second opinion service, and how we work with clients. If you feel that we are the right fit for you and would like to proceed to the next level, we will schedule another meeting to talk with you in more detail about the engagement and how we will meet your goals.
Step 2:
GETTING ONBOARD
Once we have decided to proceed, we will begin the process of collecting detailed information pertaining to your overall finances. You will be provided with our goal planning and risk assessment questionnaire. This serves as the beginning of establishing your road map to financial independence. Be prepared to provide us with account statements, retirement balances, two years of tax returns, and us anything else you feel might be of value. We have provided several easy ways to provide the information to us: you can upload those documents to our secure online portal, email copies to us, or mail us copies.
Step 3:
STARTING TIME
This is where the rubber meets the road. We will have developed your financial plan and your personalized investment policy statement. We will meet with you to evaluate our options and to make sure we are all on the same page. Once we all have a clear understanding of the road ahead, we will assist you in establishing and funding the necessary accounts at our primary custodian. Our staff will walk you through each step of the streamlined process, from completing the initial paper work to the final transfer of assets and cash into the new account. Constant communication is the key to starting our new relationship off on the right foot.
Step 4:
MAKE IT HAPPEN
This point in our relationship is still just the beginning. With a plan in place, we still need to put it in action. While we welcome your input in all parts of our process, once we get started, your level of involvement is completely up to you. Over time, we find that the majority of our clients trust us and our process enough to sit back and let us do the work. You will always know where you stand as you will receive monthly statements from the custodian, quarterly reports from us, and a revised financial plan each year.
We will serve as a fiduciary and always put our clients' best interests first.

We will earn the trust of our clients through personal integrity, honesty, and professionalism.

We will maintain the highest ethical and moral standards in conducting our business.

We will help our clients to identify and understand financial goals, and will provide objective, well informed advice tailored to achieve these goals at a fair cost.

We will employ leading edge wealth management ideas customized for each client.

We avoid circumstances that create conflicts of interest with our clients.

We respect the confidentiality of our clients as to their identity and the privileged nature of their financial information.

We will employ a team approach to handling the needs of each client.




LET'S TALK
Contact us today to see how we can help you achieve your financial goals