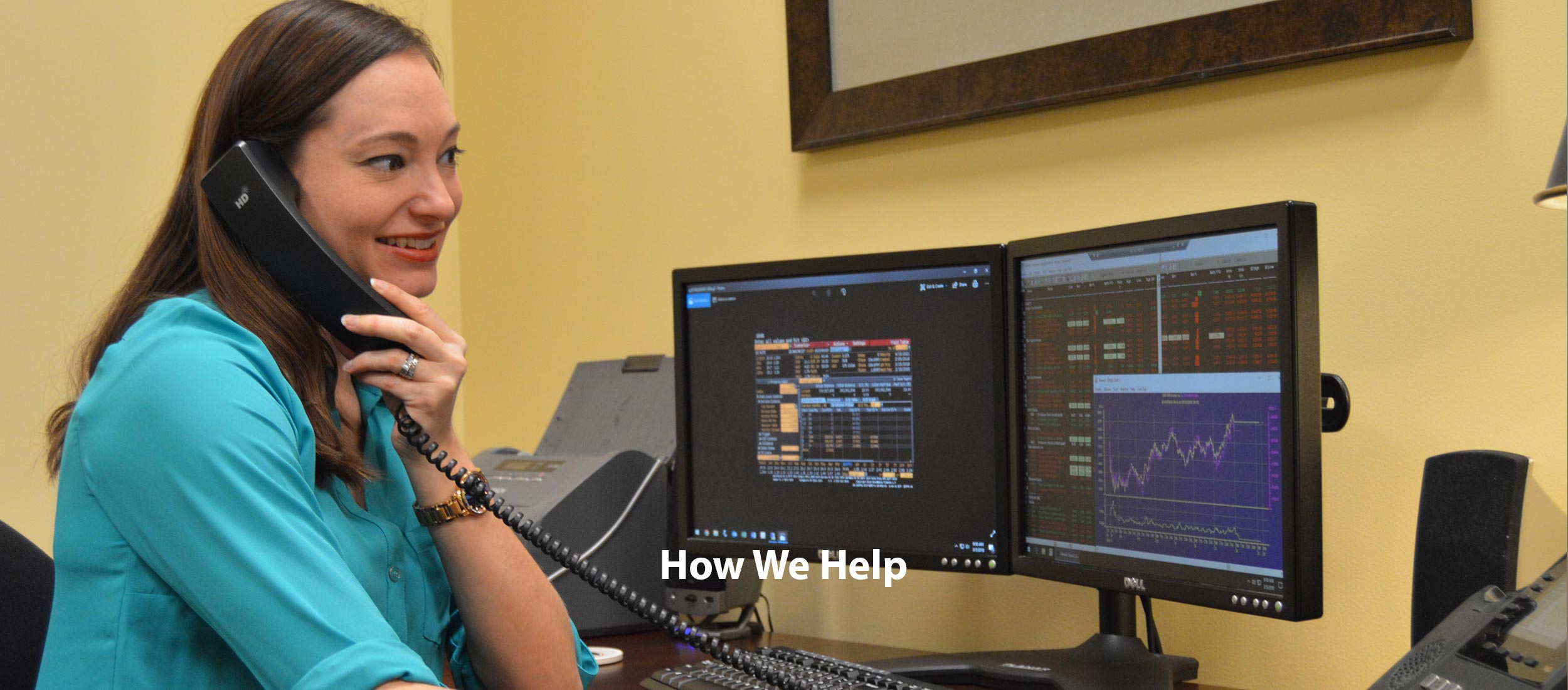 By design, we work with a diverse client list ranging from individuals seeking a predictable income stream as they enter retirement to small business owners needing assistance with managing their wealth.

One common interest among all of our clients is that they realized they need a financial partner that they can trust and that will be committed to a long term investment plan for the rest of their lives. Whether you are in the accumulation stage saving for college or retirement, or in the distribution stage withdrawing from your portfolio, we can design a plan customized to your unique investment needs.
---
Our clients really look to us to be their financial advocate in a world filled with an overwhelming number of investment choices, all claiming to be the best.
---
THE ALDER APPROACH
The essence of our approach is to provide you with a clear road map to financial independence. The design of your unique road map is solved by combining two defined processes that together create a powerful combination to maximize your financial potential.
Our Investment Portfolio Review is designed to provide you with an in-depth look at your financial strategy and investments to determine if your current portfolio is consistent with your financial goals. In volatile markets, a second opinion from a trusted professional can deliver a greater sense of confidence that you are the right or wrong track.

We understand that the financial services world can be overwhelming with the number of investment choices all claiming to be the best. You might be just fine, but wouldn't you like to be sure?
QUESTIONS YOU MAY BE ASKING YOURSELF
Are my investments properly diversified?
Are my returns appropriate for the amount of the risks that I am exposed to?
How much am i really paying for my portfolio to be managed?
Who is actually managing my money?
Am I being sold a product or receiving unbiased advice?
Is my advisor obligated look out for my best interest?
Let us help you answer these questions. This is what we do.

Armed with those answers you can have the peace of mind to make more informed decisions. Our second opinion will evaluate the following:
Risk Assessment
Alignment with goals
Risk adjusted performance
Diversification and Allocation
Relevant portfolio statistics
Portfolio expenses
Our thorough analysis provides you with an opportunity to have a fresh look at your investment strategy and to make sure it is leading you down the most efficient path on your journey.
With Alder Financial you can be sure you are in good hands .
Let's Get Started
At Alder Financial, our investment philosophy directly mirrors the type of relationship we strive to build with our clients – long-term. We strongly believe that this long-term approach coupled with sound and consistent discipline is required for a successful investment management relationship.

Over years of dealing with many types of clients, our philosophy has been slowly honed through experience and knowledge. Below are some of the core beliefs that have led us to base our investment philosophy upon:
Our investment philosophy is rooted in capital preservation, income generation and diversification.

We work with you to find the right balance and an asset allocation that we feel are best suited to obtain your goals.

Predictable cash flow generation is an integral part of a successful portfolio and is just as important as capital appreciation.

Through computer modeling, our chosen strategy will be optimized for your investment goals, time horizon, risk tolerance, need for income and appreciation, and diversification.

We believe it is important focus on cost and tax efficiency therefore we incorporate a unique combination of indexing for equity exposure and active management for fixed income exposure.

Our investment professionals come to truly know you and your unique goals, and thus we never use a "one size fits all" strategy in managing your assets.

We believe in diversification as a proven strategy, and our investment philosophies center around pairing an appropriate level of risk with a rational method of achieving desired results.

Our number one priority is ensuring you live life to the fullest and don't outlive your assets.

We emphasize –patience and discipline. These factors help to overcome urges to react at the wrong time.